Video Transmitter 1.2/1.3GHz
Production has been discontinued since July 1st, 2021
This product requires an amateur radio license to operate legally. Please check your local laws and regulations before purchasing.
Gallery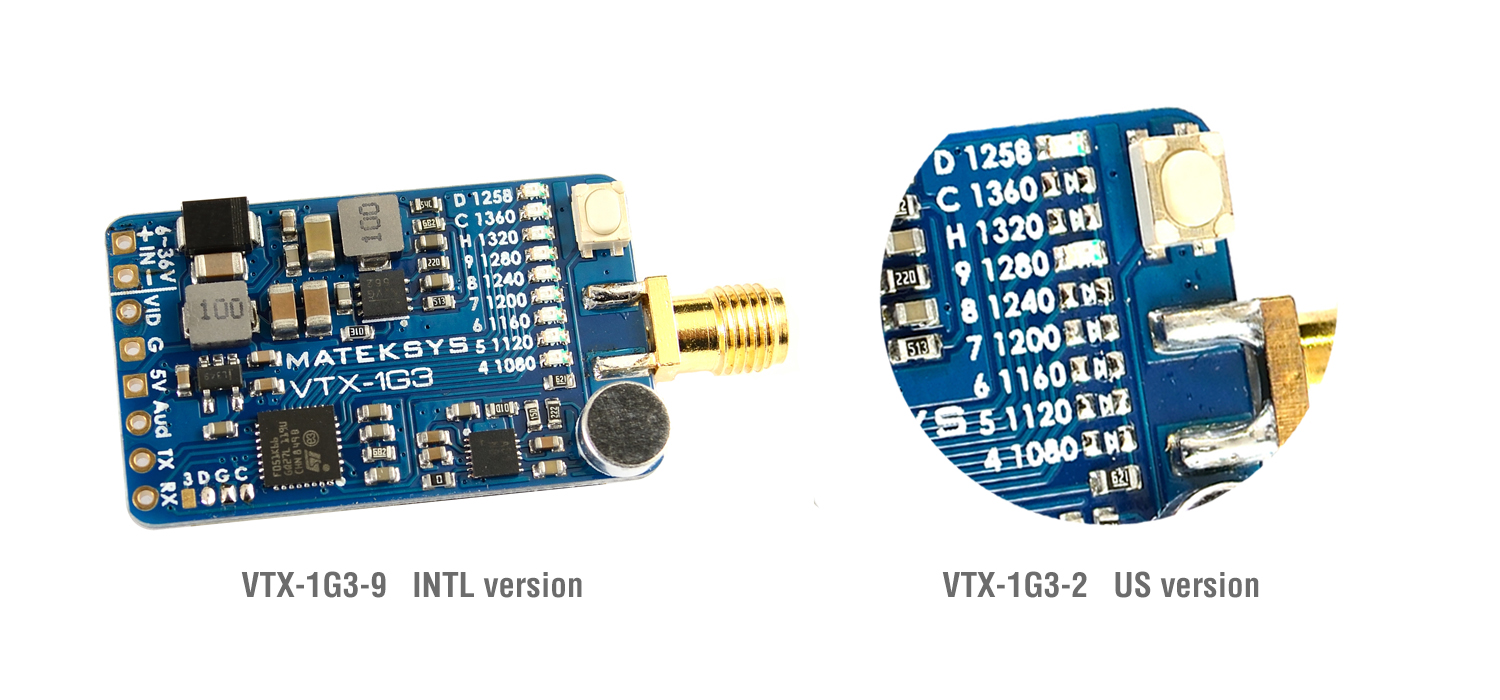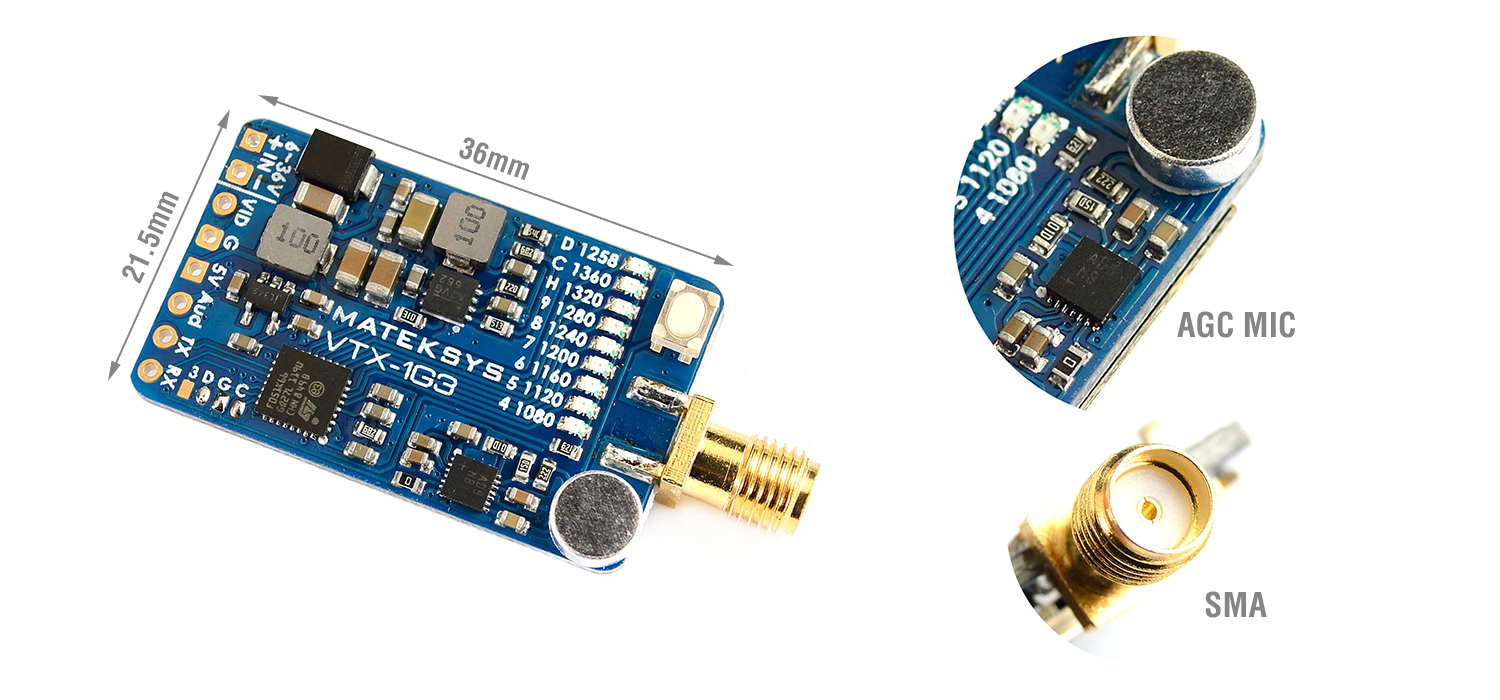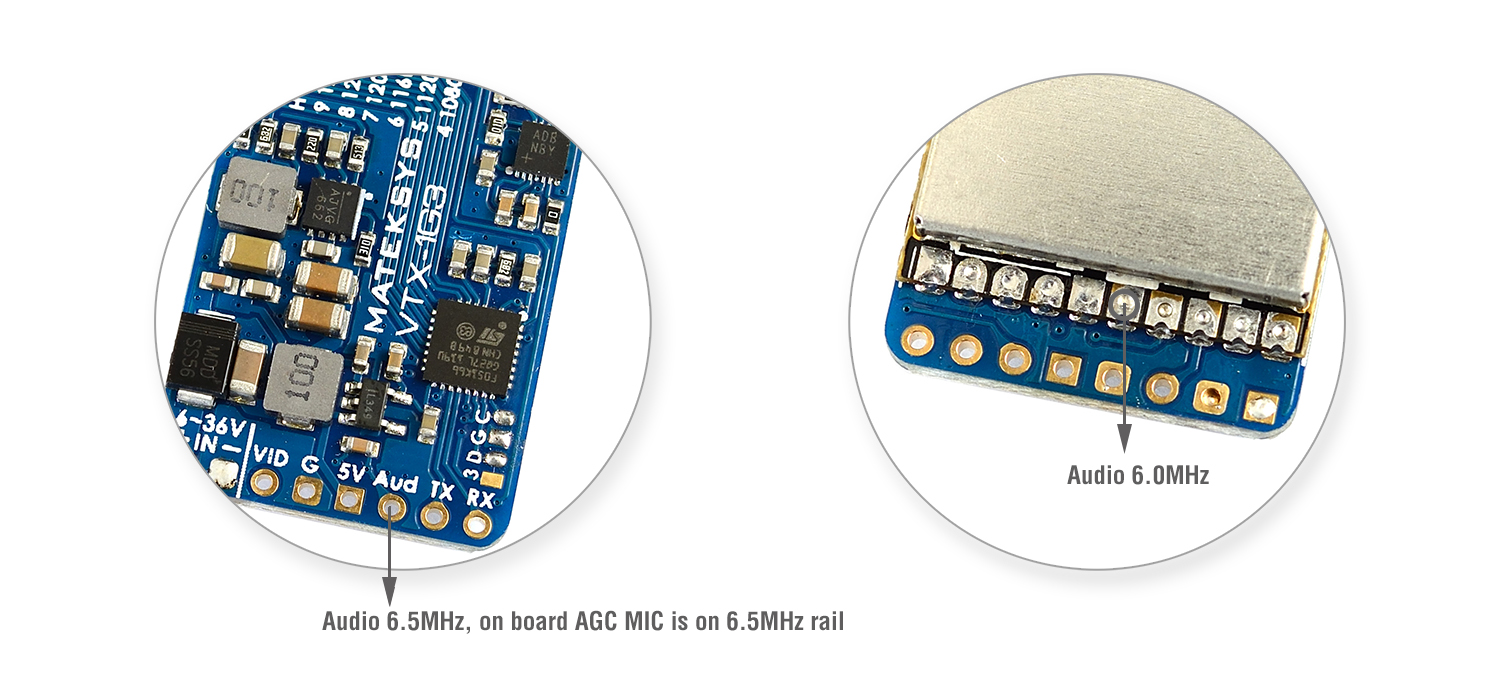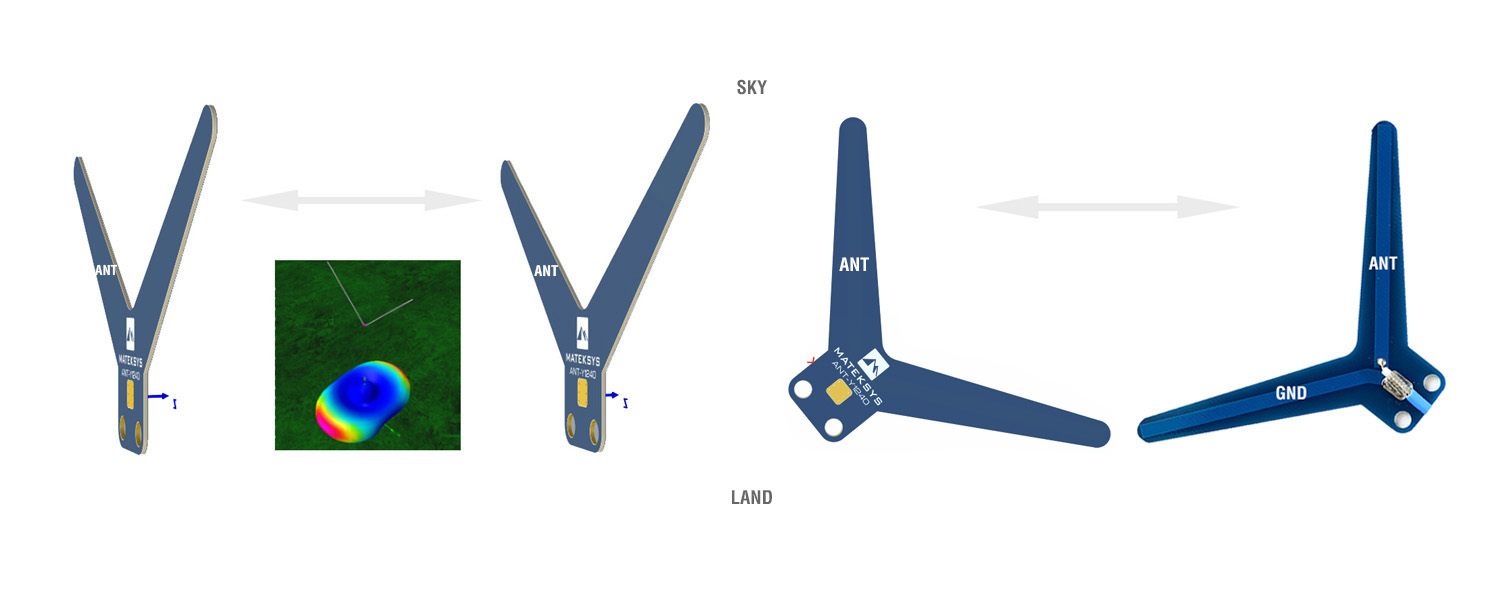 Spec.& Settings
Features & Specifications
2CH_US version (1258MHz & 1280MHz)
9CH_INTL version (1080MHz to 1360MHz)
RF power output 28dBm (630mW)
6-36V DC IN (2-8S LiPo)
Button control and LED indicators
Built-in AGC microphone
Power Consumption: <2.5W
Video format: NTSC or PAL
Audio Subcarrier: 6.5 MHz & 6.0MHz
RF Connector: SMA
Weight: 9g ( w/o antanna)
Size: board 36*21.5mm
Pads
+ IN-: 6-36V DC input with reverse polarity protection
VID: Video input
G: Ground
5V: onboard regulator output, Max. 1.5A load on this pad
Aud: Audio 6.5MHz input, onboard microphone shares this rail.
TX & RX: UART for firmware update
Includes
1x 1.2/1.3G Video transmitter VTX-1G3-9(INTL version) or VTX-1G3-2(US version)
1x Dipole antenna_SMA, center freq 1240MHz
Settings
Press and hold the button 2 seconds to enter the frequency setting. Frequency LED blinks
Press the button to select the frequency
When the LED blinks at new frequency, no RF output on this frequency.
New frequency and output will be enabled if no button action within 3 seconds
*** CMS control is not supported for now
*** 2CH US version is locked to 1258 & 1280MHz, can't be unlocked to 9CH via firmware update.
Resellers
Including but not limited to
2CH US version
9CH INTL version