FCHUB-VTX w/5.8G Video Transmitter
FCHUB Series, 6~27V Input PDB w/ current sensor 184A, 40CH & 25/200/500mw switchable VTX , Traditional button+LED control, BFCMS control via FC Uart_TX, Ribbon cable connection with FC F405-OSD.
Album & Info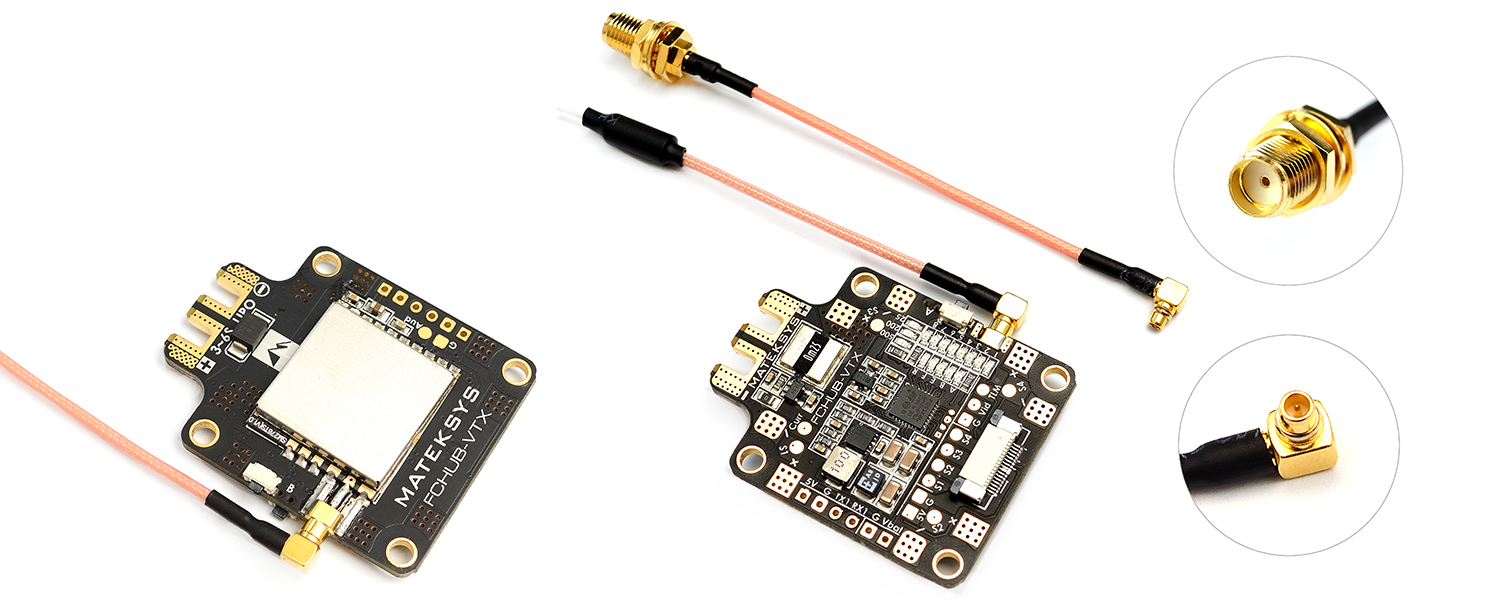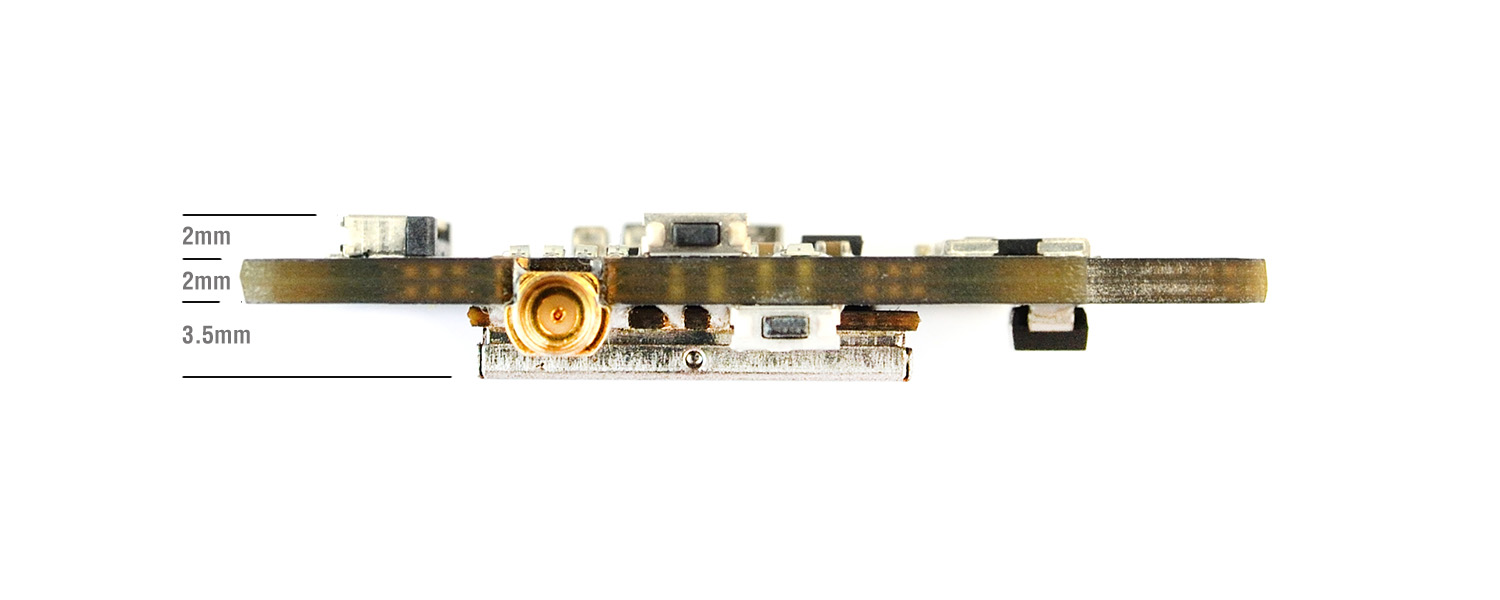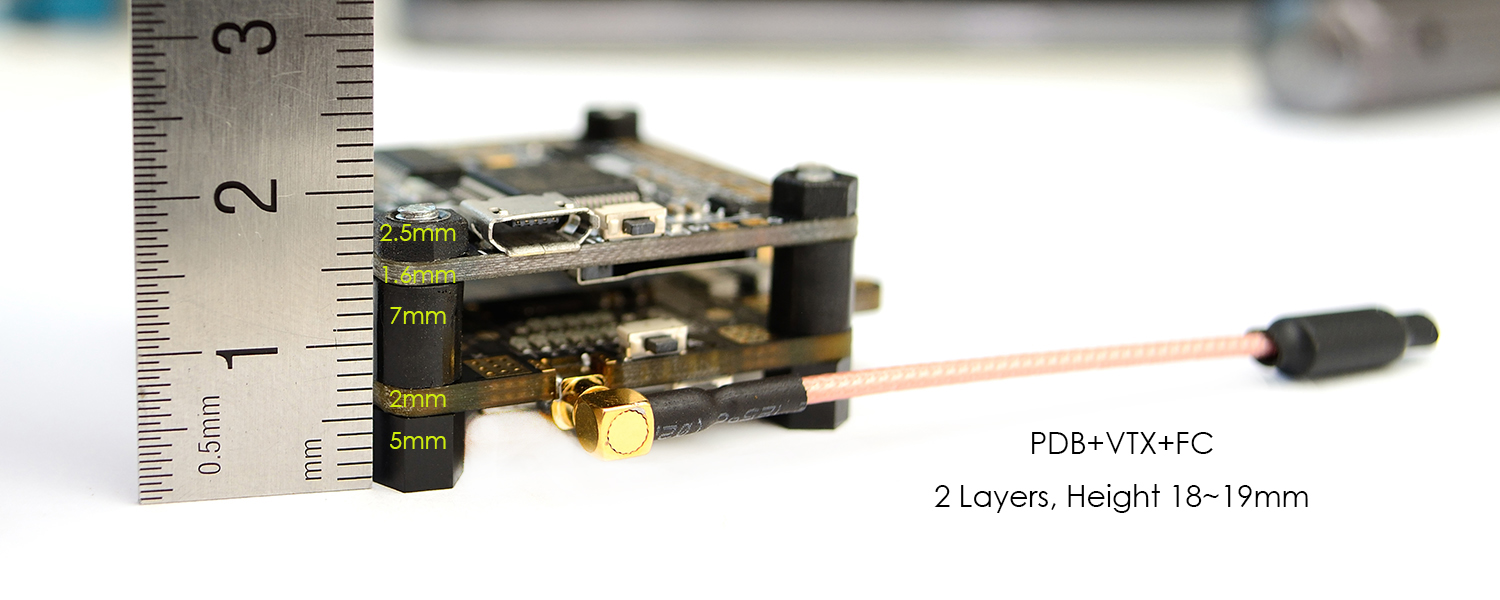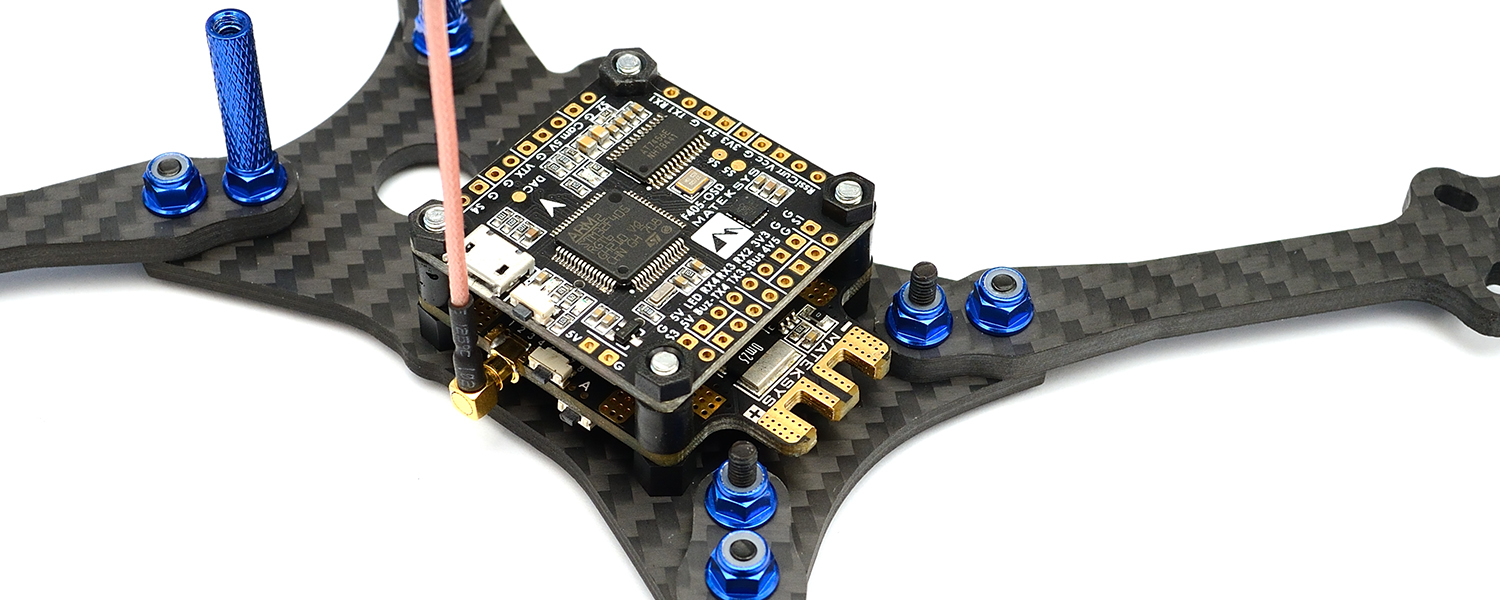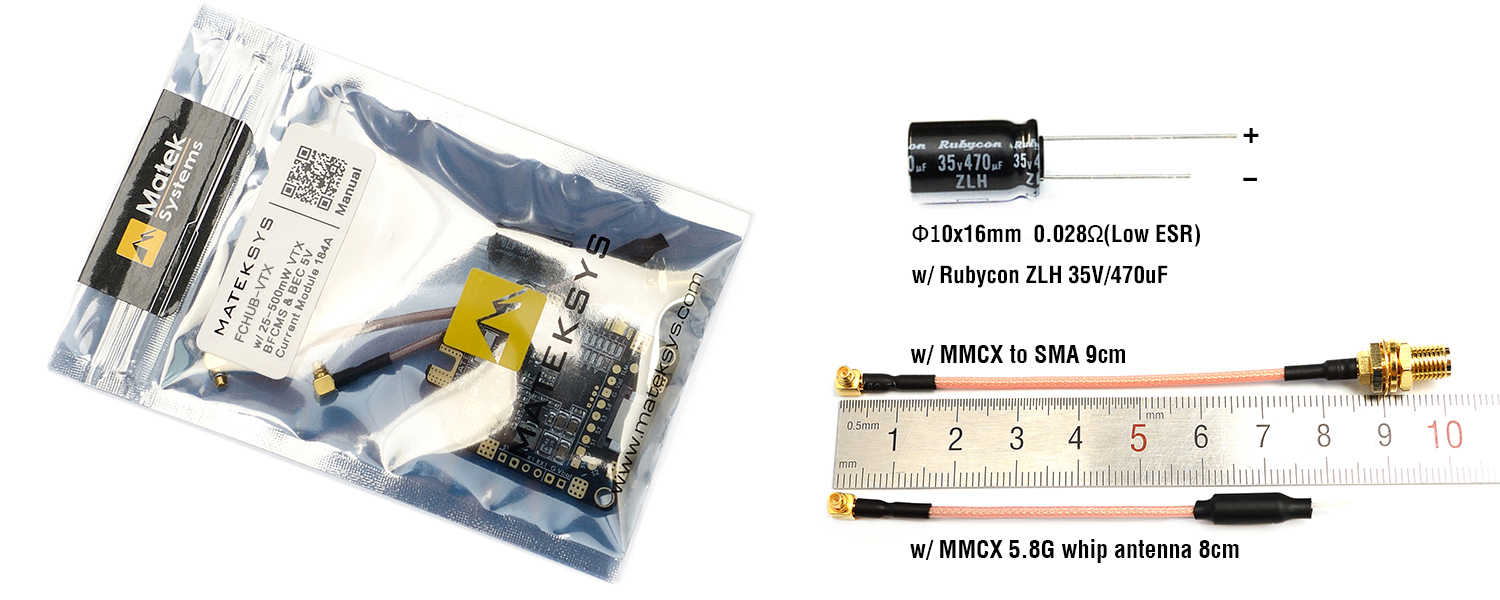 Spec. & Features
Specifications & Features
Input voltage: 6~27V(2~6S LiPo)
PDB: 4*30A (4*46A, 5 seconds)
Current Sensor: 184A (Scale 179)
BEC Output: 5V/1A for Camera or FC
VTX: 40 standard 5.8G channels, A/B/E/F/R Band
VTX Output Power: 25, 200, 500mW switchable
Traditional button+LED control of frequency and power
BFCMS (BFOSD & LUA Script) control via FC UART _TX
Video signal & TX5 are ready on FFC connected with MATEK FC F405-OSD
Silicon wires connection with other brands FC
Firmware upgradeable
VTX Power Consumption: 3.1W Max. @ 500mW
Video Input Impedance: 75 Ohm
Audio Subcarrier Frequency: 6.5 MHz
RF Connector: MMCX
Video Format: NTSC/PAL
Weight: 14g (w/ MMCX whip antenna)
Size: 36*45*7mm w/30.5mm mounting
Included
FCHUB-VTX board
MMCX to SMA Female, RG178 cable 9cm
MMCX 5.8G whip antenna, RG178 8cm
Rubycon ZLH 35V/470uF Low ESR capacitor
Layout & Connections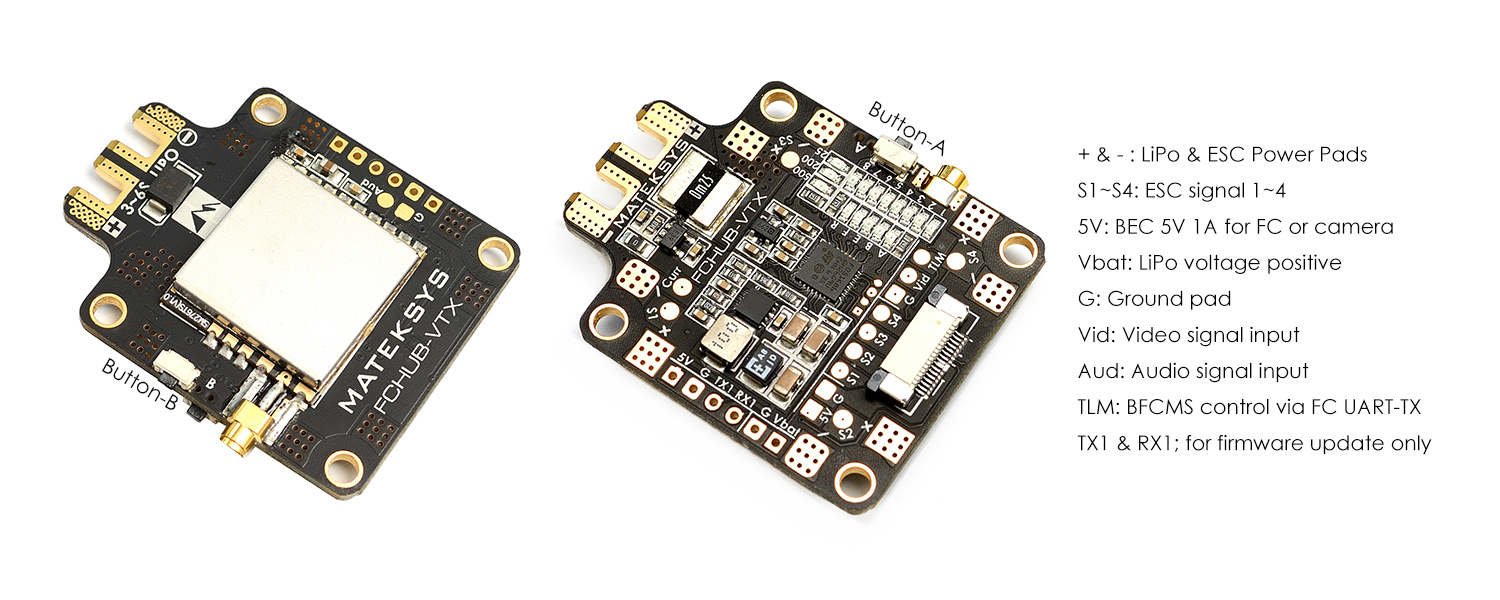 Button, BFOSD, LUA
Default: F4 5800, 500mW
BUTTON

BFOSD
BF3.2.x Firmware
BFOSD   25mw—VTX  25mw
BFOSD 100mw—VTX  200mw
BFOSD 200mw—VTX  200mw
BFOSD 400mw—VTX  500mw
BFOSD 600mw—VTX  500mw
BF3.3 Firmware,  Pls don't choose 100 or 600 power level.
BFOSD   25mw—VTX  25mw
BFOSD 200mw—VTX  200mw
BFOSD 400mw—VTX  500mw

Frsky LUA Script
OpenTX 2.2.0
XSR_170619 firmware

Firmwares & Tool
VTX_Tool
Firmware
V1.4 (Sep.24, 2017)
Fixed BFCMS control on softserial-tx
V1.5 (Nov.15, 2017)
Fixed button command bug (LEDs are turned OFF when button is pressed)