Flight Controller F405-AIO
STM32F405, ICM20602, BFOSD, SD Card Slot, VCP+5x UARTs, PDB, Current Sensor 200A, BEC 5V/2A & 9V/2A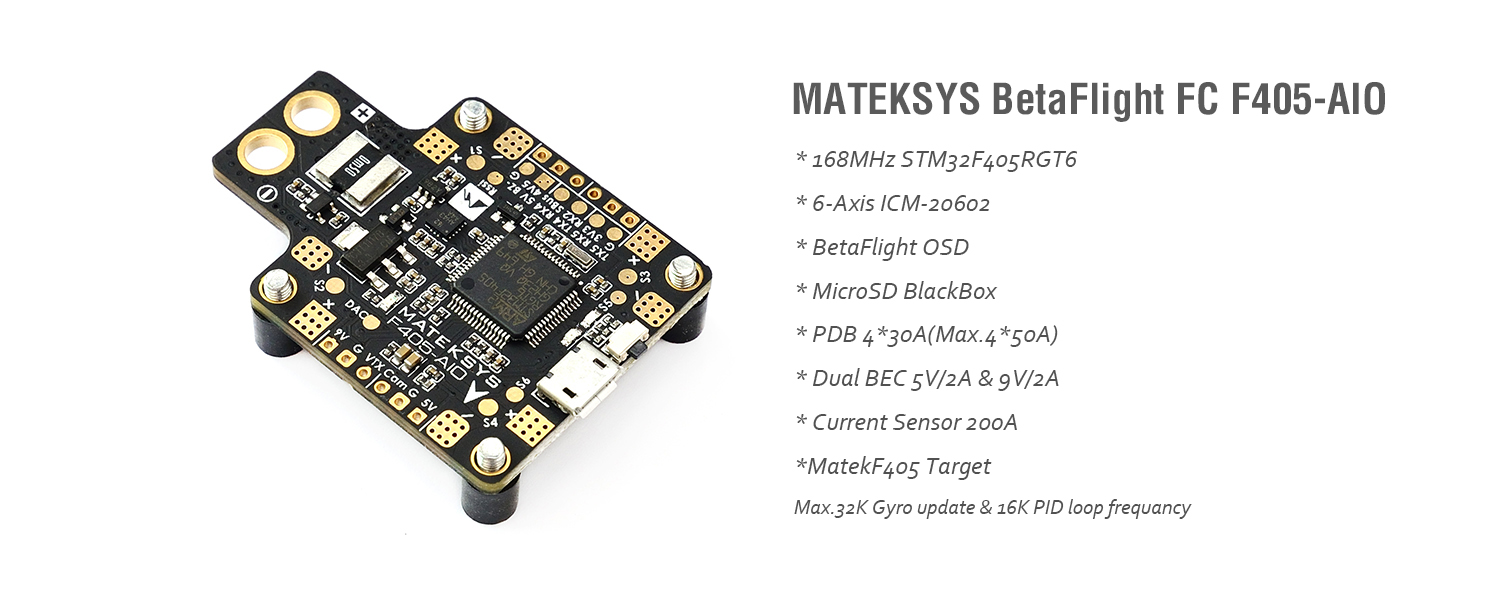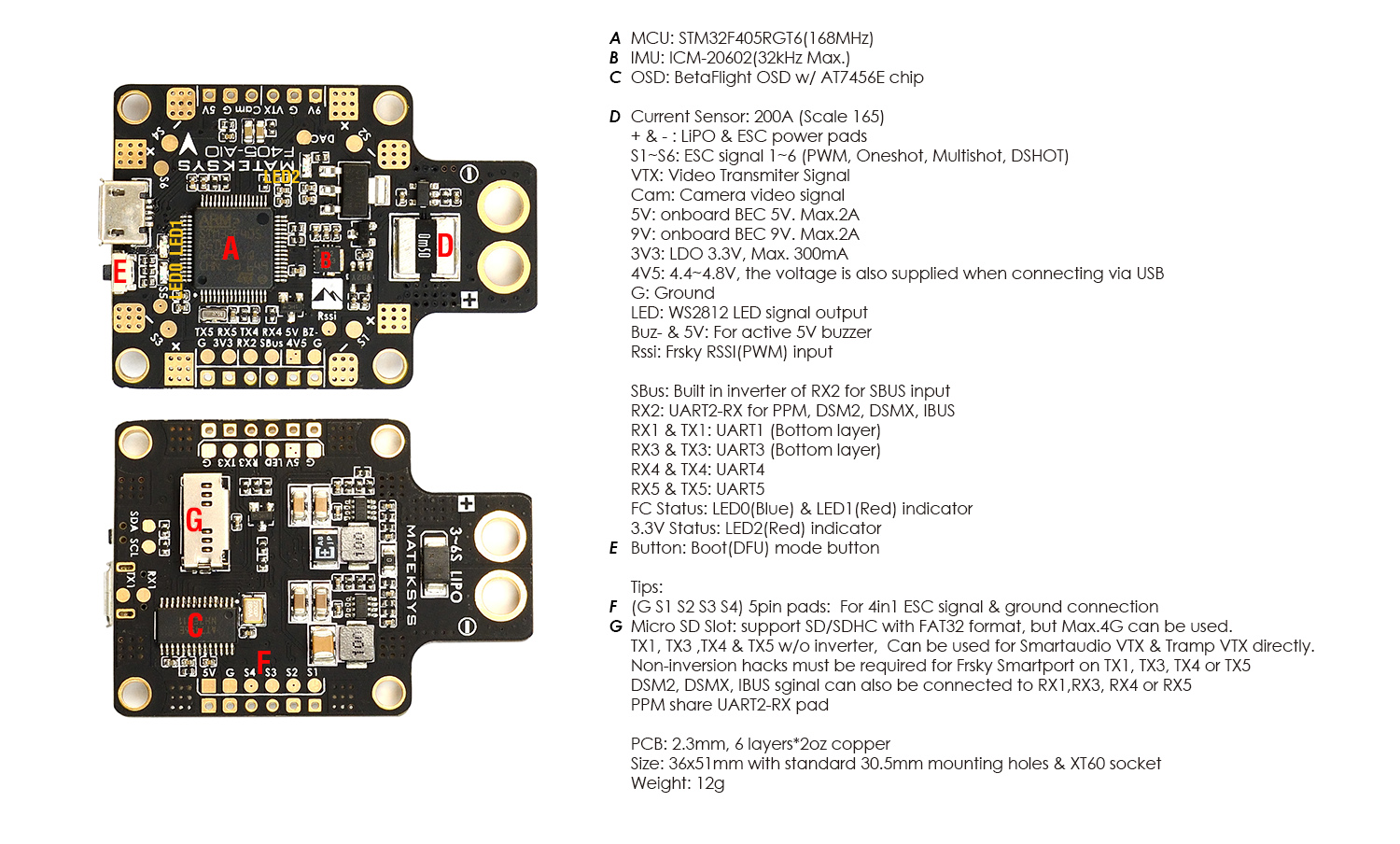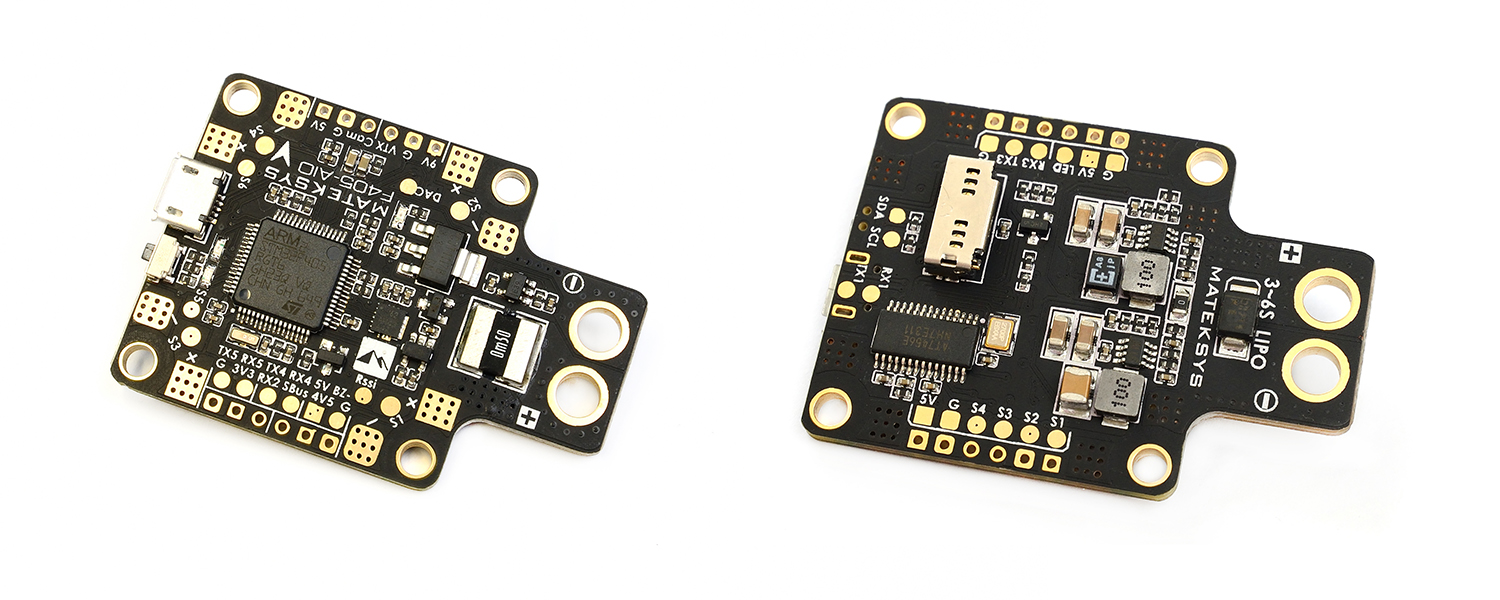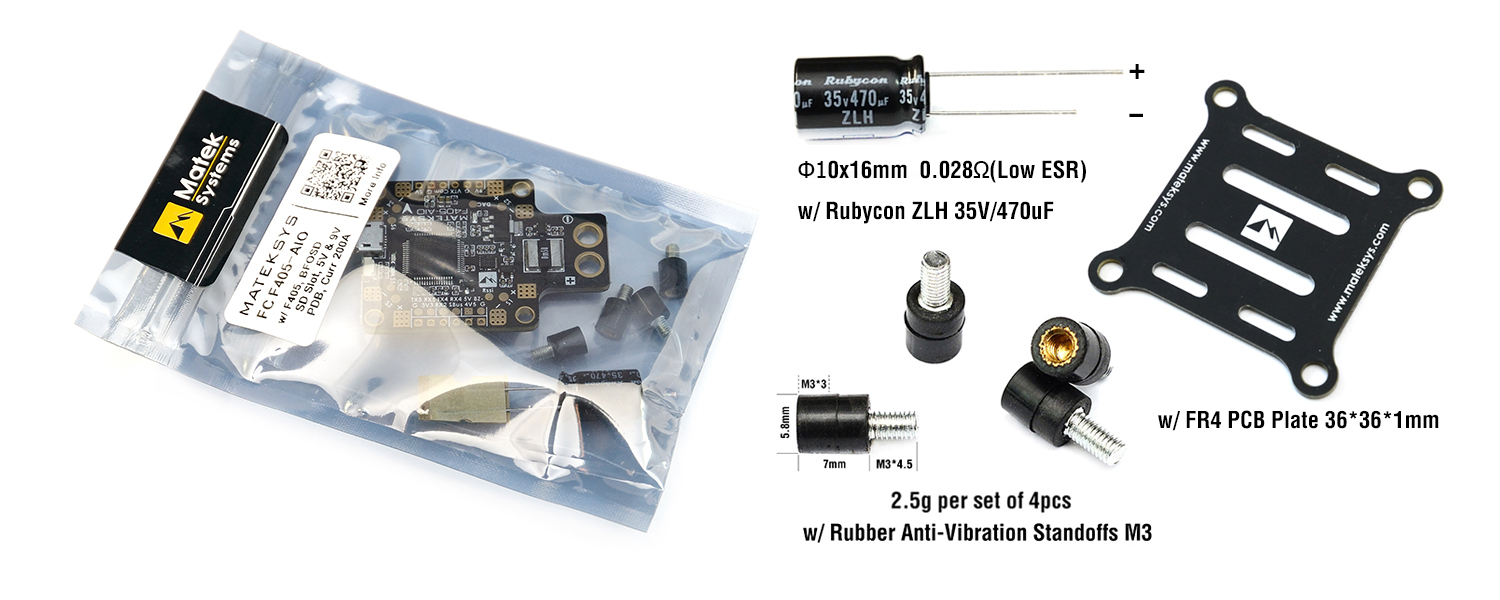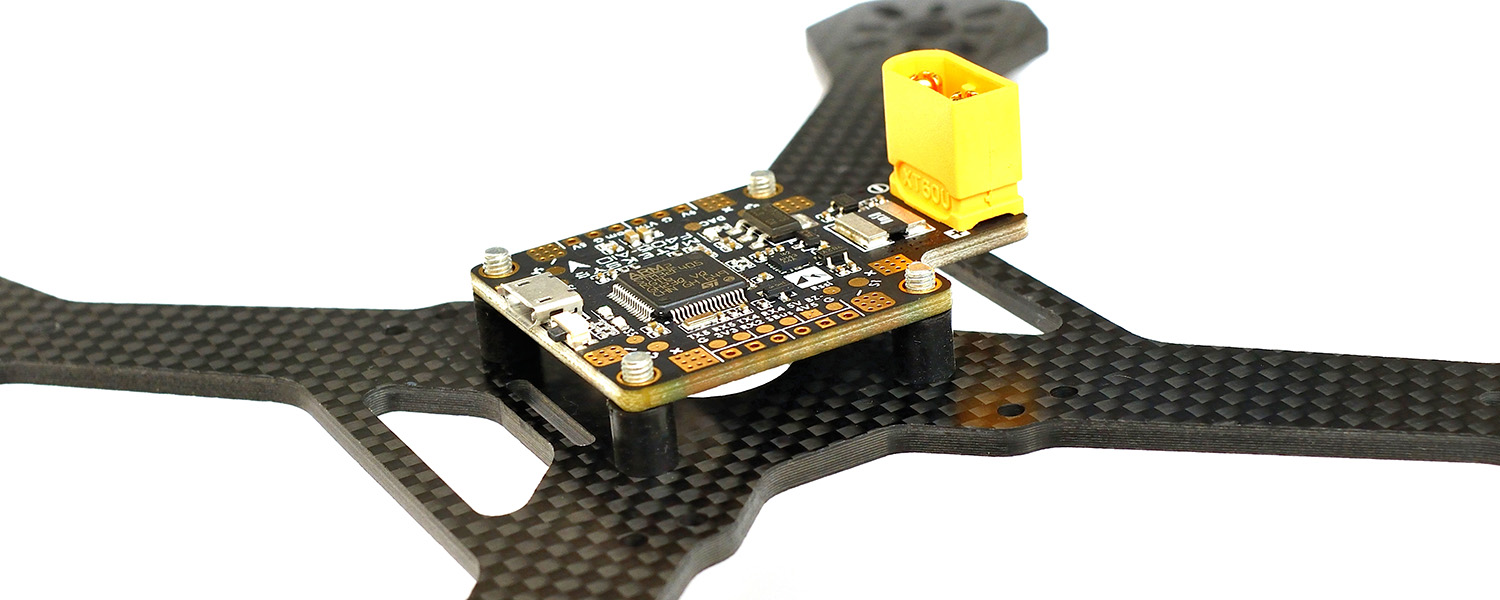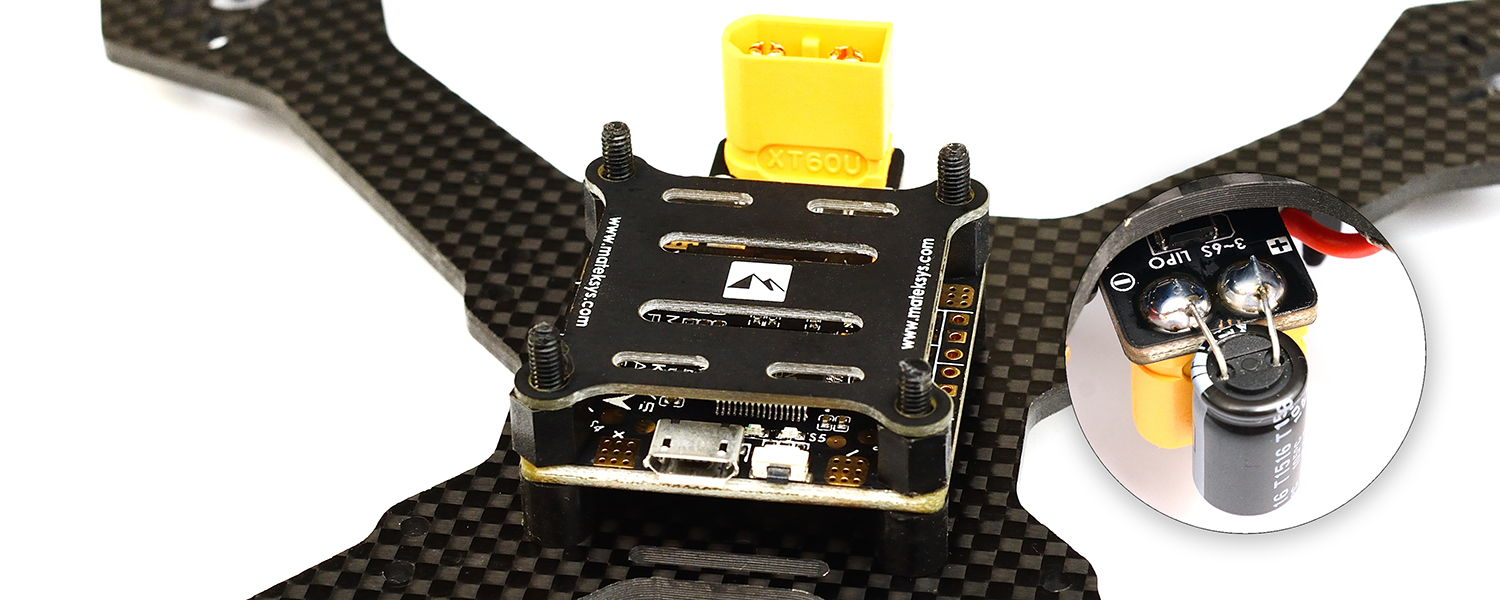 FC Specifications
MCU: 168MHz STM32F405
IMU: 32K ICM20602 accelerometer/gyro (SPI)
Max. 32K Gyro update & 16K PID Loop
OSD: BetaFlight OSD w/ AT7456E chip
Blackbox: MicroSD card slot (SD/SDHC)
VCP, UART1, UART2, UART3, UART4, UART5
Built in inverter for SBUS input (UART2-RX)
PPM/UART Shared: UART2-RX
SoftSerial on S5 & S6 optional
Smartaudio & Tramp VTX protocol supported
Spektrum BIND_PIN: RX4
WS2812 Led Strip : Yes
Beeper : Yes
RSSI: Yes
PDB Specifications
Input: 9~27V (3~6S LiPo) w/TVS protection
PDB: 4x30A (Max.4x50A), 6 layers*2oz copper PCB
Dual BEC: 5V 2A & 9V 2A
LDO 3.3V: Max.300mA for Spektrum RX
Current Sensor 200A (Scale 165)
Battery Voltage Sensor: 1:10 (Scale 110)
2x LEDs for FC STATUS (Blue, Red)
6x PWM / DShot outputs without conflict
5x UARTs
1x Group of  G/S1/S2/S3/S4 pads for 4in1 ESC Signal/GND
4x pairs of corner pads for ESC Signal/GND connections (DSHOT compatible)
1x pair I2C1 pads (for INAV firmware only)
1x Side-press button for BOOT(DFU) mode
36x51mm PCB with 30.5mm mounting holes & XT60 socket
12g
w/ 1x Rubycon ZLH 35V/470uF (Low ESR)
w/ 4x M3 Anti-vibration Standoffs
w/ FR4 PCB Plate 36*36*1mm
Two methods to get the Frsky telemetry working, No.1 or No.2
Update your XSR with latest firmware.  
No.1. Enable SoftSerial_TX on S5 or S6 pad
Don't need to break the RX cover. Use the inverted TLM signal on the socket.
Type "resource motor 5 none" in CLI, ENTER,
Type "resource serial_tx 11 A15" in CLI, ENTER
Type "Save", ENTER
Connect the inverted telemetry signal to S5 pad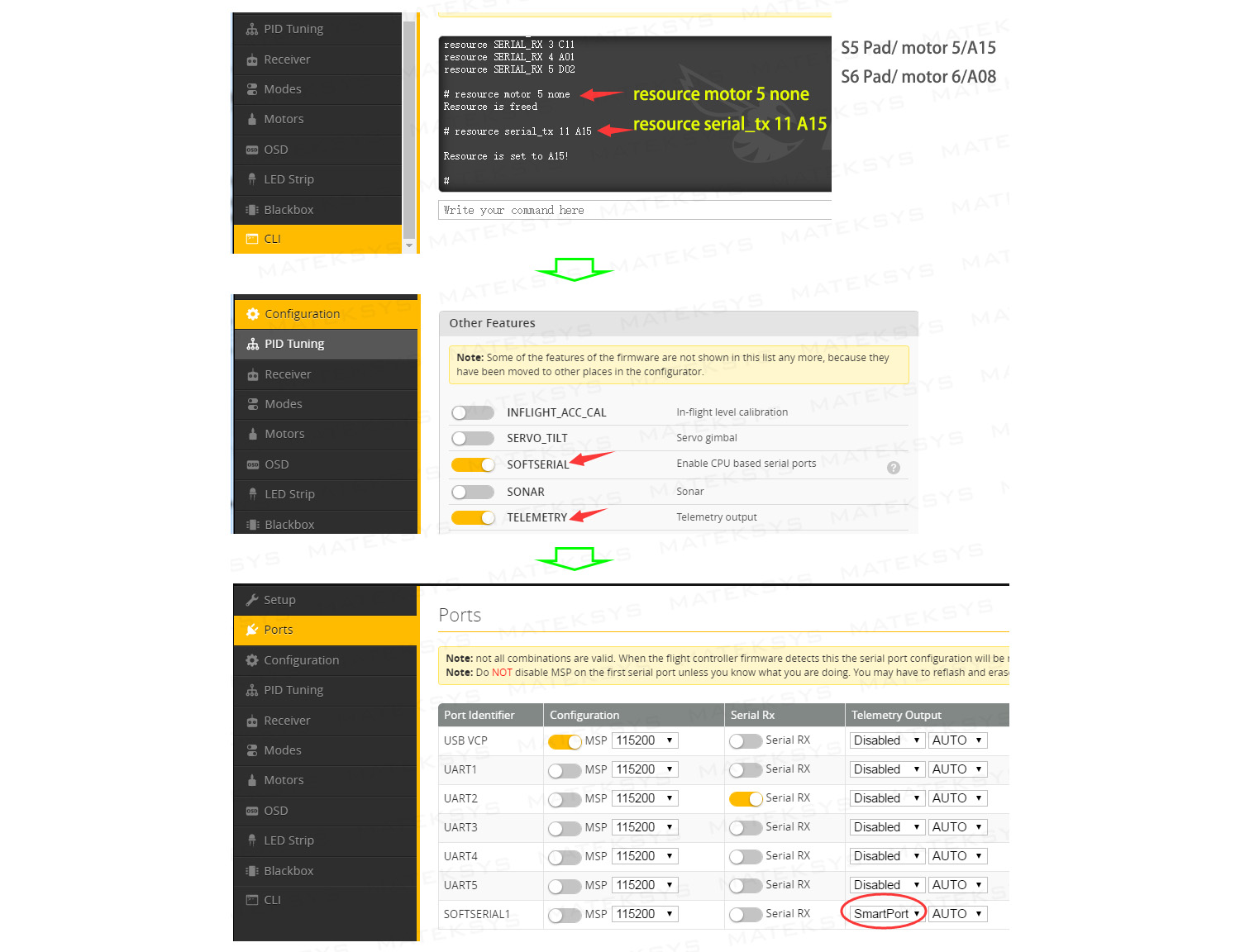 No.2. Non-inversion hacks on receiver
F405 MCU is not equipped with UART port inverters
Need non-inversion hacks to get the Frsky SmartPort working.
Connect one of F4 UART-TXs to the non-inverted telemetry signal pad(Yellow circle)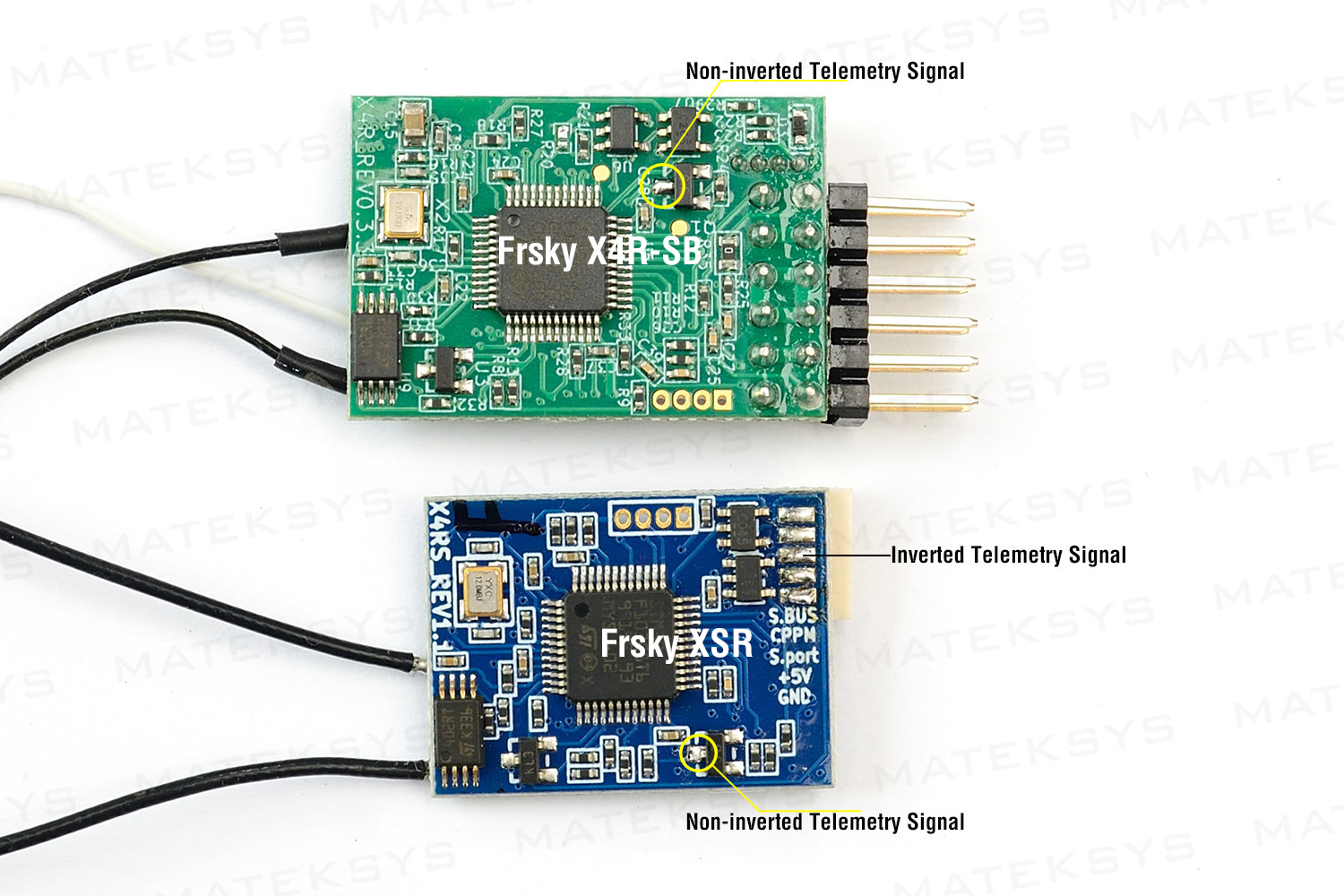 Press & hold the boot button & connect the USB to your computer.
Then release the button, the FC will enter the Boot Mode.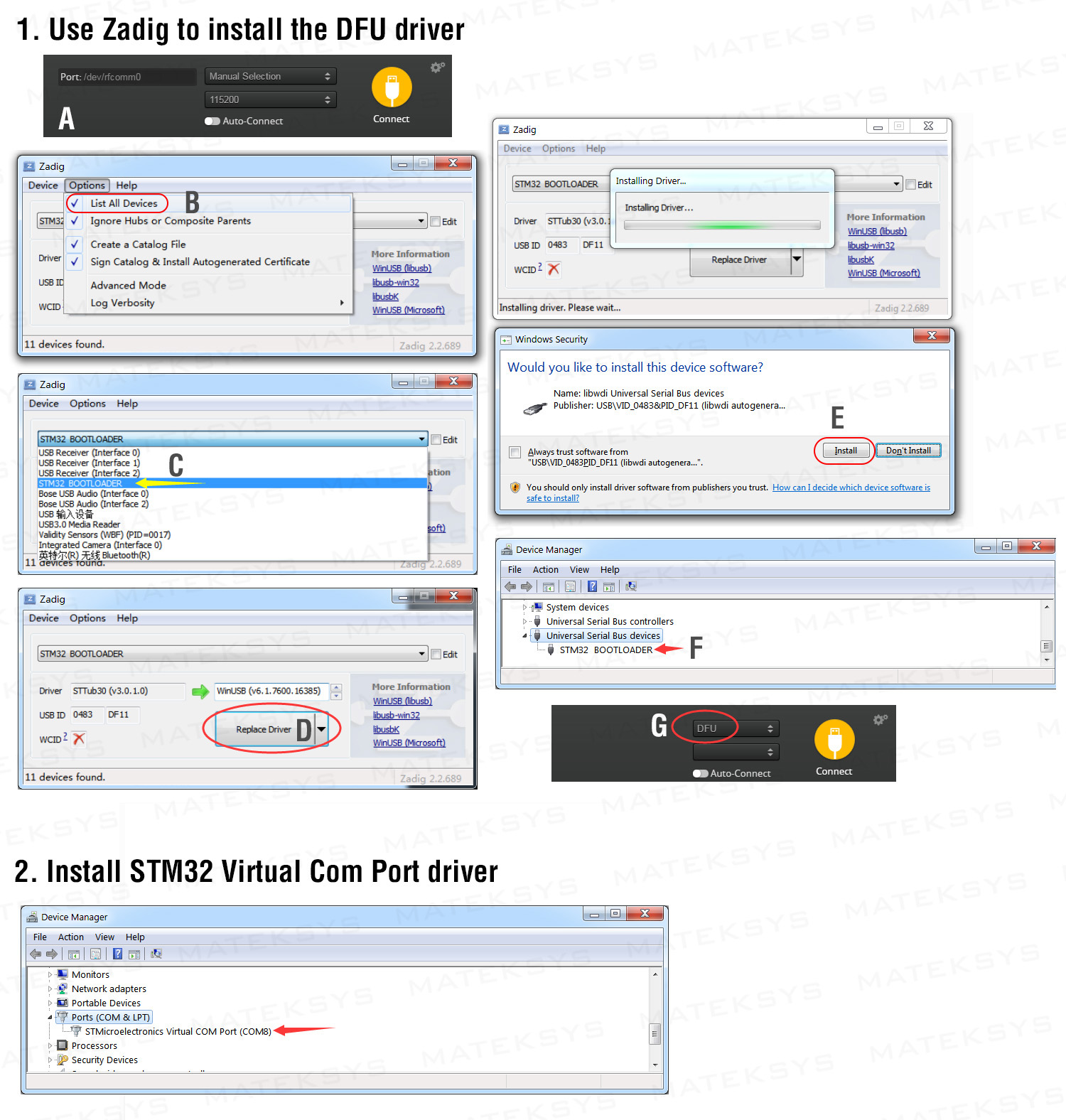 BetaFlight Unified Target since 4.1.x
Softmouting is MUST
CLI "defaults" after reflashing 
Arrow facing forward, Pls set the YAW Degrees "270"
DO NOT tension the ESC power cables, otherwise the soft mounting will be invalid.  Make a bench test w/o propeller & check the vibration in motors column of GUI.
Low ESR capacitor is must on the battery pads.
CLI "defaults" after reflashing
Choose PWM 48KHz for Blheli32 ESC in Blheli32Suite
Enclosed rubber anti-vibration standoffs are necessary to avoid the vibration woes.
If Gyro 32kHz & PID loop 16kHz,   Blackbox logging rate 1kHz Max.
SD Card, FAT32  C10, 1~32G,  But max.4G space can be used in Blackbox.